Temper™
Thermal and Acoustic Insulation


Description
Specifications
Warranty
Resellers
Downloads
Temper™ Guard and Temper™ Cloud will not only preform thermally but will also reduce unwanted sound. Insulation works by slowing the transfer of heat through the insulation. Insulation is measured by the performance of the product referred to as R-Value. The higher the R-Value the better the insulation is going to perform, reducing heat loss and providing a warm dry environment in winter and helping keep your home cooler during summer. A well insulated home will create a comfortable living environment and will save energy heating your home and help reduce your heating costs.
Don't forget your internal walls, insulating your internal walls will substantially reduce noise levels by providing sound absorption within the cavity space.
Additionally the World Health Organisation recommends that the minimum temperature for a healthy home is 18°C. Installing internal wall insulation such as Temper Guard Glass Wool or Temper Cloud Polyester is a key component towards achieving this, and provides a more even temperature throughout the home. Best of all, it is one of the most cost effective ways to do so.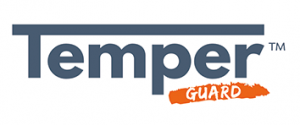 TEMPER™ GUARD GLASS WOOL
Temper™ Guard Glass Wool is a resin bonded thermal insulating material made using up to 70% recycled glass for use in framed walls, ceilings and roofs in both domestic and commercial construction.
Our Temper™ Guard glass wool is flexible, easy to install, soft to touch and safe to use. This product is available in both segment form and blanket form for easy installations.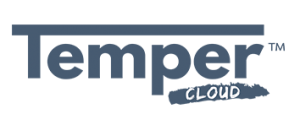 TEMPER™ CLOUD
Temper™ Cloud Polyester range and underfloor products are made from 100% polyester fibre. The recycled component comes from recyclable plastic bottles with no binding agent, just thermally bonded.
TEMPER™ GUARD GLASS WOOL
Manufactured using up to 70% recycled glass and meets New Zealand Building code (NZBC)
Easy to install, cuts easily using a standard stanley knife, flexible and soft to touch
Vermin resistant, 100% bio-soluble posing no risk to health.
Cost effective, compared with products of similar R-Value
Non-Flammable Insulation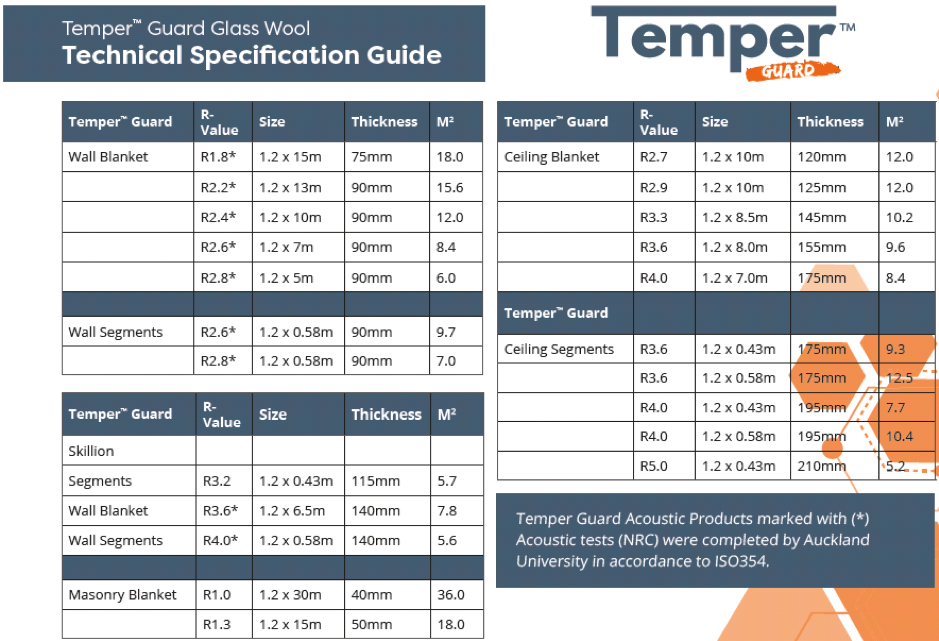 TEMPER™ CLOUD POLYESTER
Is designed and manufactured in New Zealand
Polyester insulation is manufactured from 100% polyester fibres which are bonded together using heat not glue so will perform for a minimum 50 years
Polyester has been tested as being safe and BRANZ appraised for residential and commercial buildings in walls, ceilings and underfloor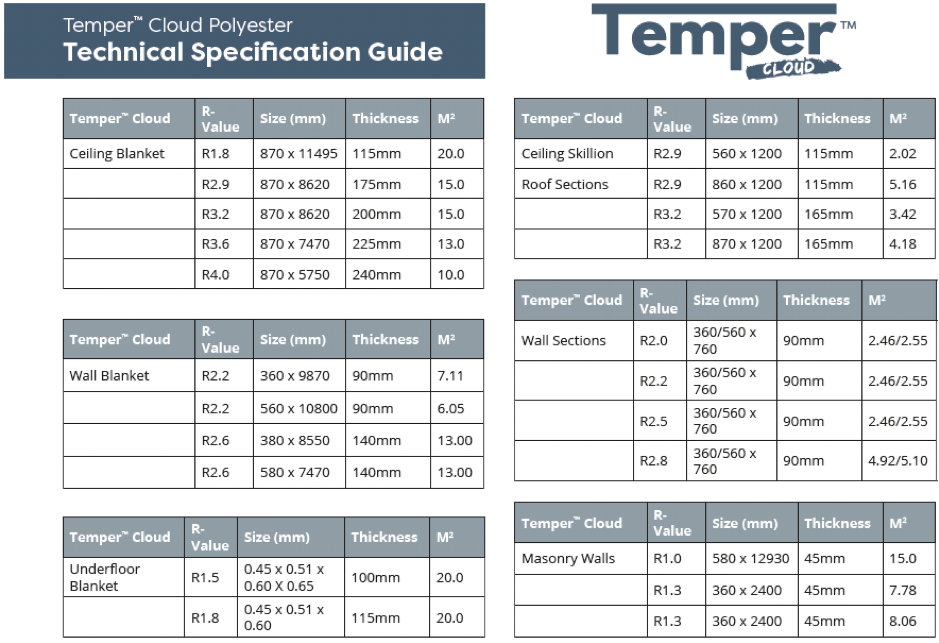 TEMPER™ GUARD GLASS WOOL
Manufactured using up to 70% recycled glass and meets New Zealand Building code (NZBC) requirements. Temper™ Guard Glass wool will perform for a minimum of 50 years.
Easy to install, cuts easily using a standard knife, flexible and soft to touch
Non-combustible – will not burn in the event of a fire
Vermin resistant
Will create a healthier building environment
100% bio-soluble posing no risk to health
Will not settle over time
TEMPER™ CLOUD POLYESTER
Manufactured using 100% polyester fibre made from recycled plastic bottles
Will not cause irritation, soft to touch and can be torn across the width
Will create a healthier building environment and wont slump over time
Vermin resistant
Non-combustible and does not absorb moisture
Will absorb noise to create a quieter environment
50 year durability warranty