Laserlite Lap Connector
Keep your polycarbonate roof clean and clear of mould, lichen and dirt buildup with the NEW Laserlite Lap Connector.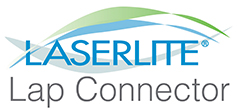 Description
Specifications
Warranty
Resellers
Downloads
Over time, conventional sheet lapping is prone to build up of foreign matter and this becomes unsightly. Regular maintenance of the polycarbonate sheeting surface itself is sufficient to keep the surface clear of any unsightly build up, however unless the sheeting is removed completely, it is virtually impossible to keep the overlaps pristine.
The NEW Laserlite® Lap Connector addresses this issue.
The Laserlite® Lap Connector is specifically designed to support the sheet edge and cover the overlap of both Corrugate and Greca profiles to form a waterproof roofing structure. The Laserlite® Lap Connector sits under and over these joins, adding to the roofing's effectiveness in preventing water ingress, unsightly mould, lichen and dirt buildup from entering the cavity between the two sheets.
Simple to install the Laserlite® Lap connector is perfect for new or existing outdoor clear roofing structures.
Available in three colours: Mill Finish Aluminium, Titania and Iron Sand.

Suitable for profiles: Corrugated, Greca.

Installation Video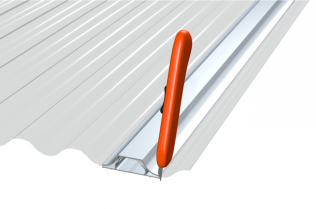 sheetcut-ani2-x264.mp4
Cross Sections