Get ready for the Roofing Games 2019

Alsynite One NZ Ltd is a proud sponsor of The Roofing Games 2019, we are on the lookout for the New Zealand's best longrun metal roofers.
Check the Roofing Games Gallery for amazing images from previous Games, it has been a very tough competition. We can't wait to see who will win the Title this year! Stay Tuned!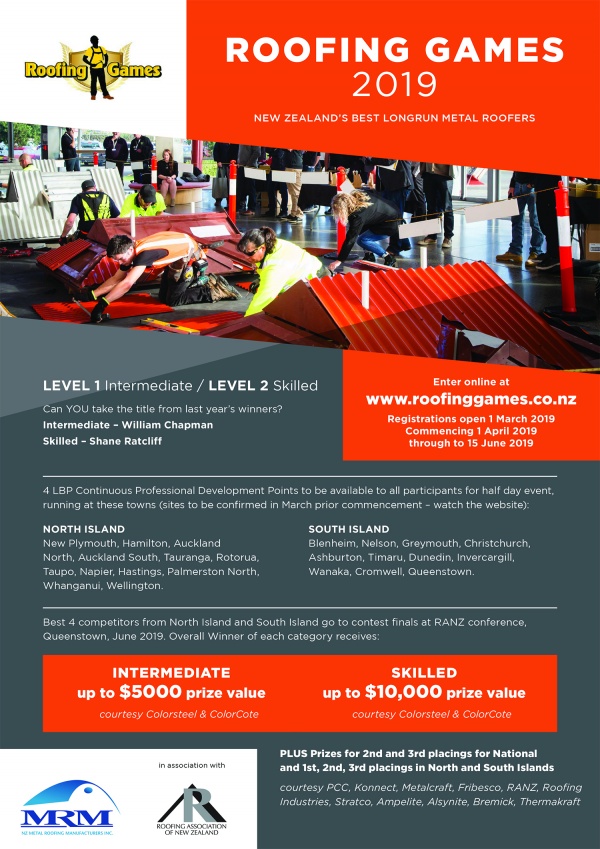 Back to News